£16,000
Per Year
EEA
Greater than 4 years
On campus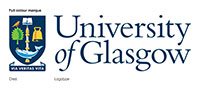 Our new research Masters of Fine Art (MFA) and Doctorate of Fine Art (DFA) build on a long history of offering Masters and Doctoral options in the study and practice of Creative Writing.
Our research degrees incorporate hybrid taught elements (literary and practical seminars; workshops; and practical pedagogy) within a supervised research context that best support your creative and critical work.
Both programmes give you dedicated, supported time to complete a substantial creative work, include opportunities to teach writing to undergraduates and apply to be a graduate teaching assistant for other literature courses, and the DFA additionally allows you to undertake an extended academic research, informed by your work and practice, leading to a significant critical essay or output.
Our students enjoy the guidance of writers including Carolyn Jess-Cooke, Laura Marney, Elizabeth Reeder, Jeffrey Robinson, Michael Schmidt, and Zoe Strachan, and critics such as John Coyle, Jane Goldman, Rob Maslen, Alan Riach, and Helen Stoddart.
Across all our postgraduate provision, both taught and by research, students have access to the best of the new and also develop a sense of the origins and histories.
Resources
Teaching and research in the Arts and Humanities are supported by the outstanding resources of our University Library with its special collections and our on-campus Hunterian Museum and Art Gallery.
Our close links and partnerships with Glasgow Life and the city's many museums, art galleries, performing arts and music venues, international festivals and creative industry organisations make the University of Glasgow the ideal place for the postgraduate study of the arts.
The Creative Writing programme is offered at the University of Glasgow.
Description
1. Creative Writing at the University of Glasgow is based in the Edwin Morgan Writing Room with its book, periodical and audio-visual library. There is an ambitious programme of visiting speakers, masterclasses and public events. The University Library with its modern collections and archives is a crucial resource, including the archive for Edwin Morgan's Papers. We also collaborate with the Mitchell Library, one of the great civic libraries of Europe, and our public events are open to the public.

2. We have strong links with literary agents and offer the annual Sceptre Prize for new writing, in association with Hodder.
Detailed Course Facts
Start dates and application deadlines
Course Started On :

July - December

Course Sem/Year Type :

Per Year

Course Location :

Glasgow

Course Language :

English

Type Of Education :

On campus

Duration :

Greater than 4 years
Requirements
Entry requirements

First or Upper Second Class Honours Degree or equivalent qualification (2:1 in the case of UK Research Council supported students) A Masters qualification or equivalent In addition, for both our MFA and DFA we are looking for writers to have a preparatory one-year, postgraduate masters in Creative Writing with either Merit or Distinction (MA, MLitt or MPhil) o We also require a 20-30 page portfolio of your writing. As with standard entry requirements we require two letters of reference. English Language requirements for applicants whose first language is not English.

Work Experience

No Work Requirement