£4000
Per Year
International
3-4 years
On campus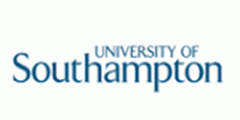 The University of Southampton is an open research university situated in Southampton, England. This university gives numerous courses to students, graduates, post-graduates. In the latest Research Excellence Framework the university was positioned eighth for research force in the UK and is consistently positioned in the main 100 universities around the globe.
Description
University of Southampton is one of the UK's leading universities for biomedical research and offer a range of postgraduate opportunities in both basic and clinical science.
Amid your study, you will undertake a part time research project while employed in local hospitals and other institutions. By enlisting for a DM/PhD, you will have an opportunity to upgrade to PhD, subject to satisfactory progress.
Detailed Course Facts
Start dates and application deadlines
University Name :University of Southampton

Course Started On : July - December

Course Type : Part-time

Course Fee : £4000

Course Sem/Year Type : Per Year

Apply On : International

Course Location : England

Course Language : English

Type Of Education : On campus

Duration : 3-4 years

Type of Degree : PhD
Requirements
Entry requirements

A clinical background and a medical qualification recognised by the UK General Medical Council (GMC); and must be employed in appropriate scientific or clinical work in a hospital or institution associated with the Faculty of Medicine. IELTS 7.0 or an equivalent standard in other qualifications approved by the University is required for EU and overseas students. Applications and start dates are throughout the year.

Work Experience

One to Two Year of Requirement